General information
---
To go to the user profile, you need to click on the appropriate icon.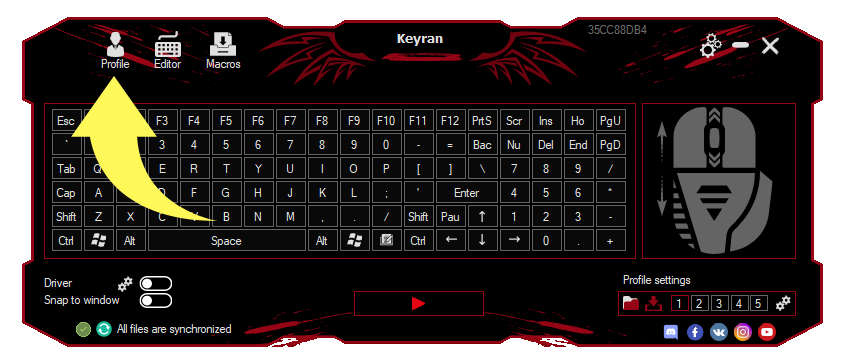 This section contains information about the user, licenses, sessions and private messages.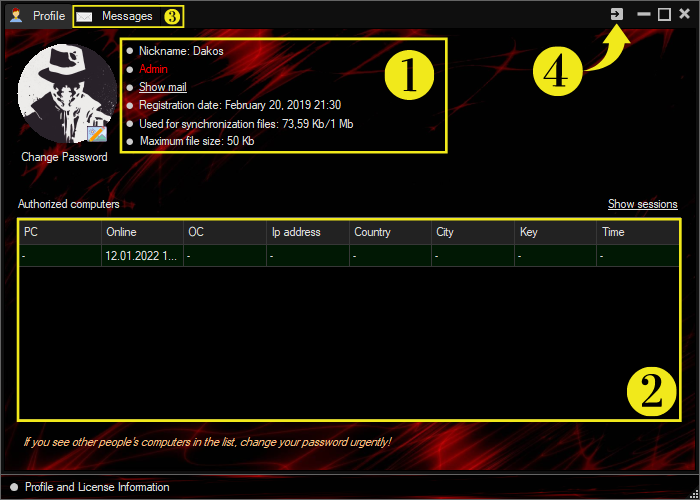 General information about the user;
Information about active sessions;
Personal messages section;
Exit profile.
Session list
---
The list of active sessions is available in the user profile. It is worth noting that this window will also display all the data of the device from which the program was authorized and the key was activated.
Important to know! If the list contains more than one device, it is a reason to think about it and contact the moderator of the program!



Private messages
---
The private message section contains a list of new and read messages, the contents of the email, as well as the ability to create a new message.
Inbox and read messages area;
The content area of the message;
Create a new message;
Display all unread messages;
Incoming message indicator.