Publish a macro to a shared database
---
In order to place your macro in the common base of ready-made files, go to "Editor".

Select the macro you want to upload to the shared database;
Click the "Share/Extend" button.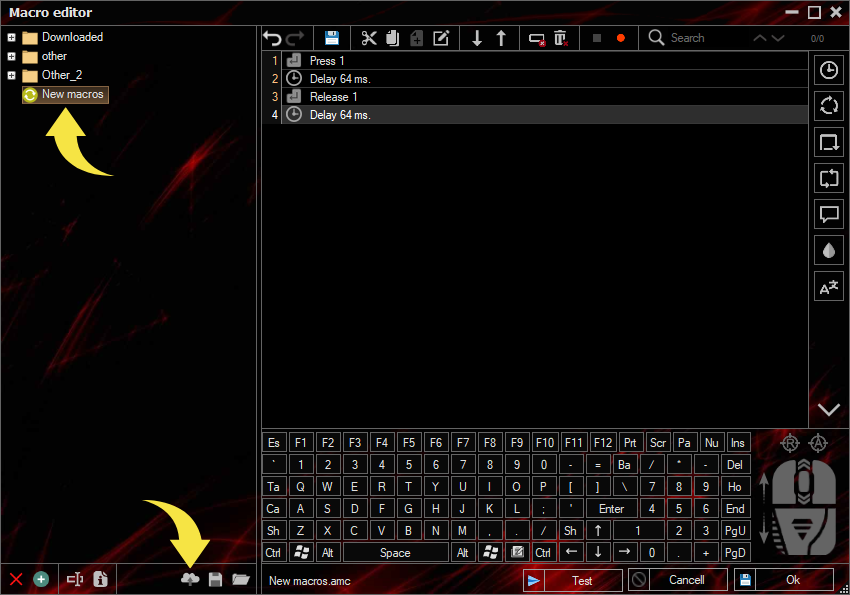 The file setup window will appear, you must perform the following steps:
Enter the name of the macro;
Select the category under which the macro was written;
Describe your macro in detail and qualitatively;
If desired, leave a comment for the moderator;
Clicking on the button "Publish file in the database", thus you will send your macro for review by the moderator.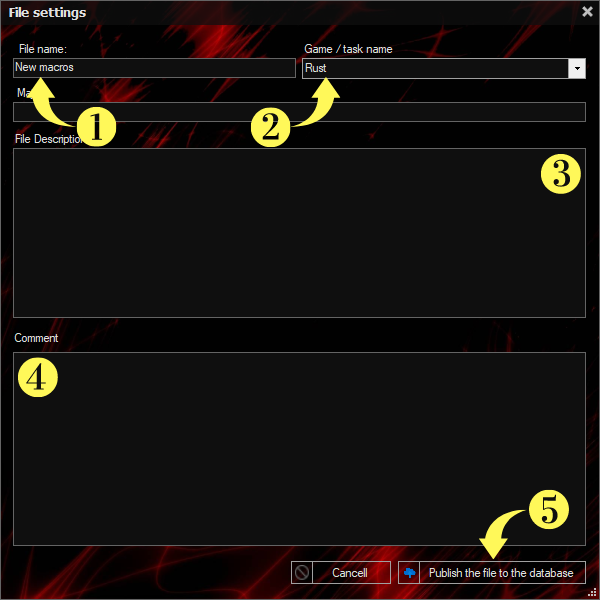 What you should know before submitting a macro for verification:
Macros must be unique, with a unique description and name;
The structure must be working;
Macros will be reviewed within 24 hours by a moderator;
After approval or rejection of your macro, you will receive a notification on the forum in the "PM";
If your macro is approved, you will automatically receive 1 to 7 days of premium credit.