Color definition
---
The color definition function is a command that contains a number of options and conditions necessary for fine-tuning a macro.
The command is located in the Macro Editor, on the side toolbar.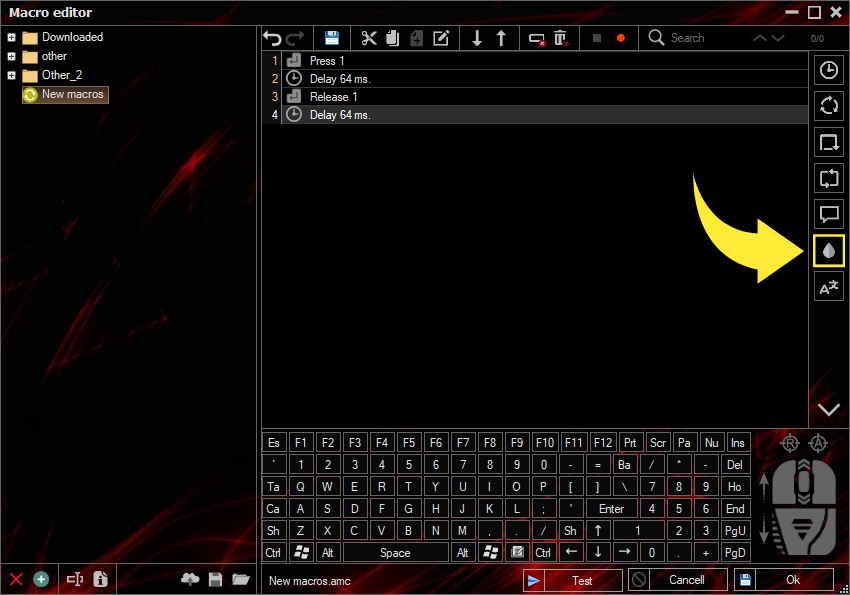 Equals the color under the cursor
---
Description: when you put the cursor on the specified color, the condition will be fulfilled, namely the jump to the specified line set in the command settings.
It is important to know: the color definition will be triggered only when the pixel under the cursor is equal to the strictly specified color.

Video overview of the option


Defining color in coordinates
---
The color definition in coordinates, implies a similar color definition under the cursor, but at a specific location defined by the user. Below, there are video overviews of this function with different conditions.

Video overview of the option



Falls within the color range under the cursor
---
Description: when the cursor hits the specified color range, a condition will be fulfilled, namely the jump to the specified line set in the command settings.
Important to know:
1. Color detection will only work when under the cursor, the pixel is equal to the strictly specified color range;
2. The "from" range starts from a darker "to" to a lighter shade (see example below)

Video overview of the option